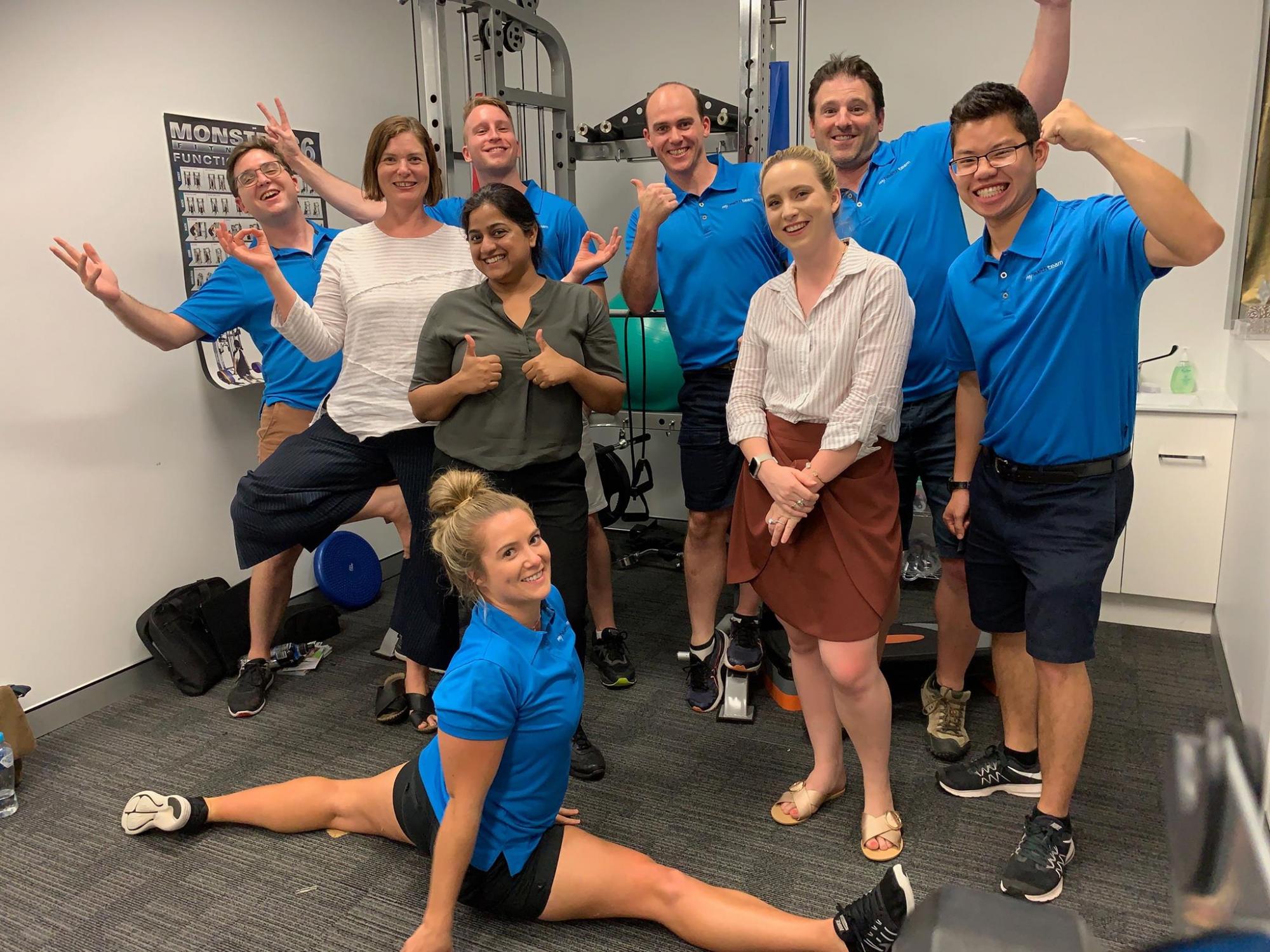 Work with us!
My Health Team is always looking for talent who align with our approach to health care and want to join a team of like-minded indivuduals.
We are always looking for:
Physiotherapists
Exercise Physiologists
Podiatrists
Dietitians
Occupational Therapists
Psychologists
Admin Support
Our services are offered across a number of industries and healthcare settings providing employment opportunties across most of South East QLD. We are always offering opportunities to grow your skills in a number disciplines in the following sectors:
Private Practice - Our multi-discipline approach to health care provides our clients the right blend of healthcare to achieve their goals. Develop your knowledge by seeing healthcare through other disciplines' eyes. (Available to all disciplines)
Aged Care - We provide pain management programs and falls preventions services to local aged care facilities across North Brisbane. (Physiotherapists / Occupational Therapists)
Return to Work Services - My Health Team is an approved provider of return to work services under the WorkCover QLD Return to Work Services Tender. This services assists with returning injured workers safely back into the workforce by providing onsite injury-risk assessments, developing suitable duties plans and providing host employment opportunities. (Physiotherapists / Exercise Physiologists / Occupational Therapists)
Occupational Physiotherapy - This service provides preventative physiotherapy treatment modalities to organisations with a signifant amount of manual labor-based work. This service relies of private practice based therapy as well as skills in return to work services. (Physiotherapists)
Injury Prevention Services - We have partnered with a major health insurer group to provide organisations with injury-prevention services to better the health of their staff. Services such as ergonomic assessments, back and posture screens, train-the-trainer ergonomic programs and group-based education are provided on a regular basis. (Physiotherapists / Exercise Physiologists / Occupational Therapists)
Interested? Why not forward your resume to admin@myhealthteam.com.au and we will get in touch with you to discuss the next step in your professional career.