How Much Exercise Should I do to Lose Weight?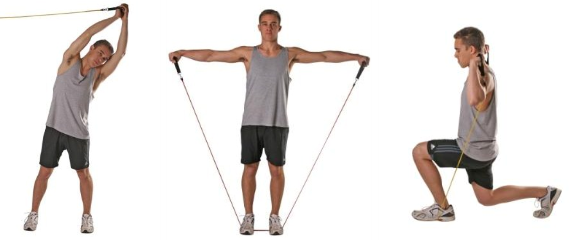 As an exercise physiologist, I get asked this question a lot. We like to maintain some tight controls around energy expenditure so we can scientifically calculate this for each individual. The reality is, everyone is different. You know the calories burnt function on the treadmill or heart rate monitor? I hate to say it but they're just not accurate. To get an accurate reading of how many calories you burn and therefore how much weight you will lose with exercise, you need to use anindirect calorimeter. You put on a mask and it measures the oxygen going in versus the carbon dioxide going out. This gives you an accurate reading of how much oxygen gets used for energy. There are 2 ways we help the weight loss when exercising. 1 is by burning calories when doing the exercise. The second is by increasing strength with resistance training and thereby increasing your metabolic rate.
I suggest doing 2-3 resistance sessions per week and 4-5 cardio sessions per week. The duration required will change with intensity. When you start training, you will want to keep the intensity levels low. As you increase the intensity you can reduce the session duration. To keep yourself motivated at the start, 30 minutes per session is reasonable. Work up to 60 minutes before dropping back to 45 minutes if you can increase the intensity.
Even if you work out, sometimes if you aren't active enough during the day you won't push yourself into a calorie deficit. This is why I like to measure step counts with a pedometer. This way we can measure all of the activity and get an accurate reading on your calorie expenditure.
You can generally get these from large chemists for around $25. The Omron pedometer is a good brand that I can generally trust to be accurate. Alternatively, there are lots of different accelerometer based pedometers that not only counts steps but also measures distance walked, time running/walking and sleeping time. The most accurate currently is the fitbit, followed by the jawbone.