Finally a solution for knee pain in teenagers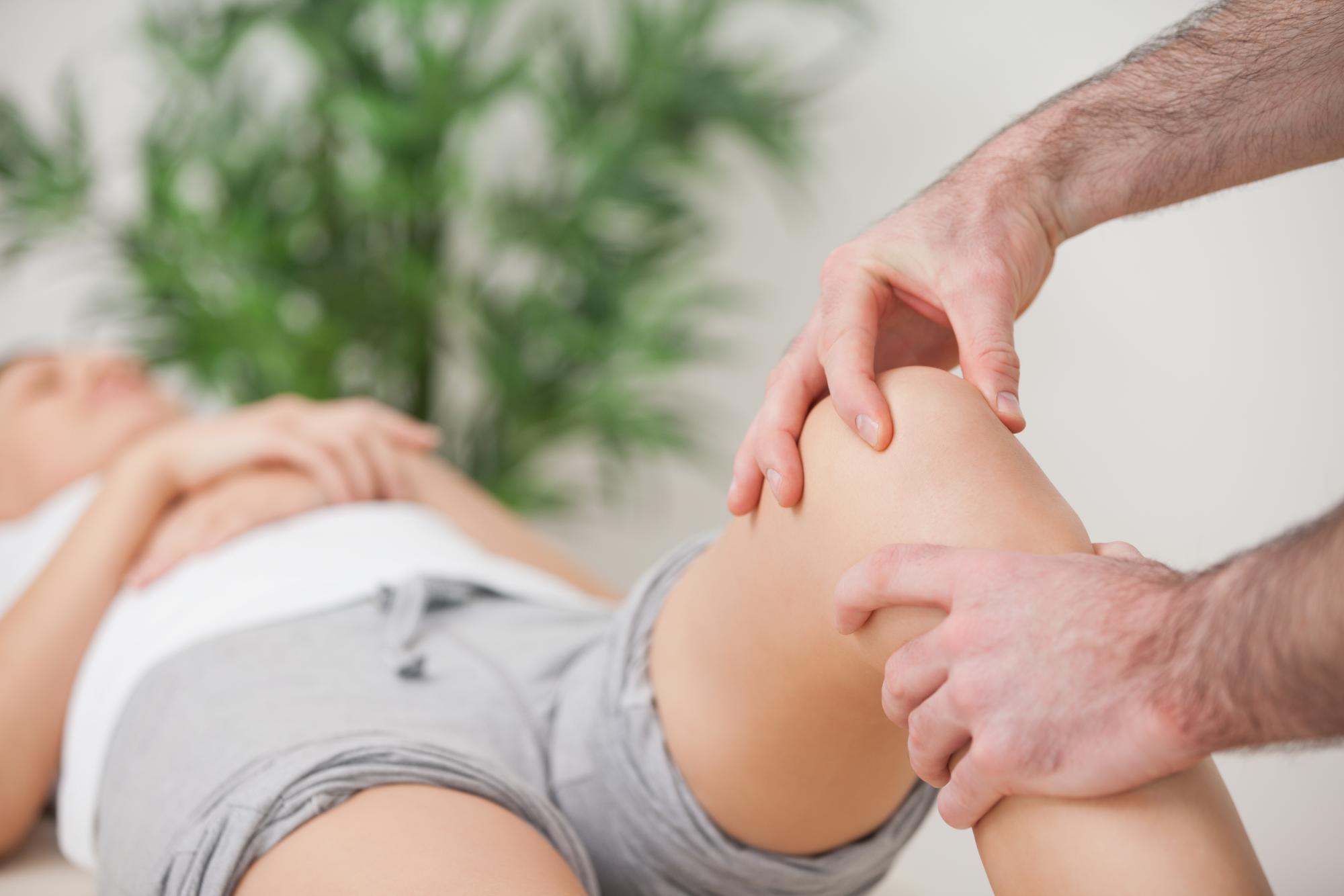 It starts with something small that we hope goes away..
One of the biggest issues facing parents and their growing teenagers is what to do when they begin to complain about knee pain. It starts off with something that will just go away or we attribute it to just growing pain related. After a few weeks of trying to ignore the signs, you begin the see the issue starting to affect day to day life, in particular school and activity sports. You begin to hear about stories of limping up and down stairs or struggling to participate in sporting activities. By this stage as a caring parent, you want to get things investigated
Our doctor can't work out whats going on...
A visit to the doctor for a case like this ends up typically like the following:
Your child is given pain and anti-inflammatory medication which helps temporarily

Your child is told to take some time off sport and activity and rest - easier said than done!

After multiple visits you are finally given a scan which comes back with nothing to show

You decide to take matters in your own hands and Google a type of knee brace which you buy and again provides only short term relief

Ultimately, you are left with no answers and a child still suffering from knee pain
Ok, so this is what's likely going on...
Your child is like suffering from a syndrome known as Patella - Femoral Pain Syndrome. What is this I hear you ask? Its often catagorised under the more sport-related term as a type of Runner's Knee. While the condition does sound a little scary, it is something that can be fixed in a relatively short time (assuming this is what you're dealing with). In this condition, there is a gradual change in the 'tracking' mechanism of the knee cap where your quadricep (quads) attach onto. In a healthy knee, our muscles pull on the knee cap in a controlled manner resulting in safe bending of the knee under strain. In patella-femoral pain syndrome, there is a somewhat 'mal-tracking' event over the knee cap which results in a slight change of positioning of the knee cap on the knee. The end result is a muscle activity imbalance where our inner quads muscle loses strength and our lateral quad muscle and ITB (ilio-tibial band muscle) becomes too over-active (see image below).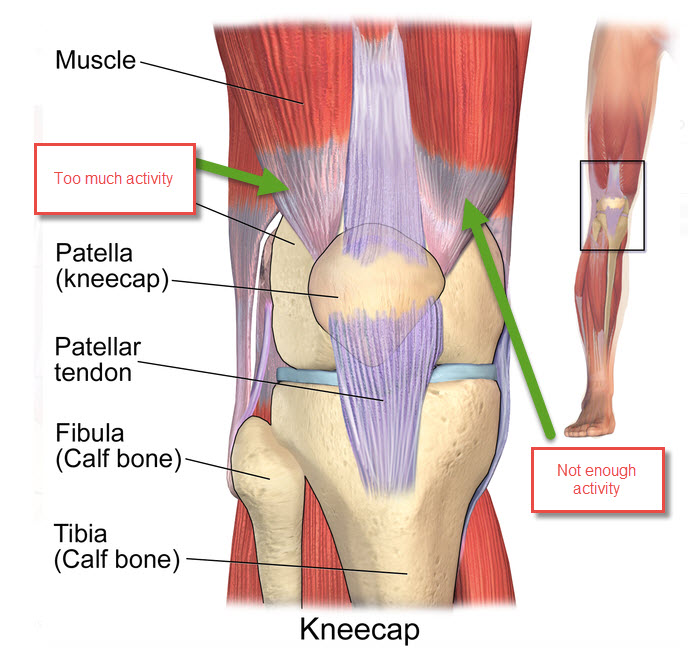 How to test for this condition..
Your physiotherapist is vital in diagnosing and treating such a condition. But, there are a few things you can do yourself to see if this is what you are dealing with. The following signs are often shown in those suffering from patella-femoral pain syndrome.
You have pain walking up stairs

You have pain running

Your inside aspect of your knee cap (medial patella) is painful to touch

When squatting on a wall for 20 seconds there is a difference in the strength or 'feeling' of the knee

You experience night time pain in the affected knee when sleeping
How to fix this once and for good..
This most effective and easiest way to fix a problem like this is a combination of strengthening and stretching of the effected knee. I've outlined a typical exercise regime I oftem employ when treating a patient with this type of condition. Please note this is for general use and a visit to your physiotherapist is required to treat the condition more effectively.