4 Easy Back Saving Exercises
Back pain is one of the biggest complaints that the physiotherapists and the exercise physiologists from My Health Team have to deal with. Herniated discs, sciatica and general back problems cause many patients to take medication and be absent from their work. Not resolving these pains could finally result in extensive and expensive surgical procedures.
If you can set aside 7 minutes every day to do 4 exercises that are simple and easy could restore your back to its original healthy state. This was developed and published by leading back specialist Stuart McGill, PhD in his book 'Low Back Disorders'
The four exercises increase the back's strength, working on the deep back and abdominal muscles of the patient. It improves the stability of the spine and reduces stress experienced in the lower back.
How to exercise.
To enjoy the benefits of a strong and pain-free back, the exercises should be done once daily in a circuit format without resting between the exercises

Movement 1: Cat camel in 5 to 8 repetitions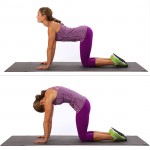 Movement 2 : McGill Curlup in 5-10 repetitions holding for 1 to 2 seconds before you lower the hips. Switch legs and repeat the movement.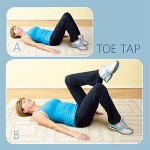 Movement 3: Side plank in 4 to 5 repetitions holding the position for 8 seconds. Switch sides and repeat the movement.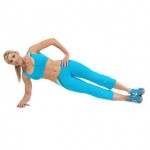 Movement 4: Bird dog in 5 repetitions. Holding the position for 4 to 5 seconds. Lower arms and legs for a moment. Switch arms and legs and repeat the movement.